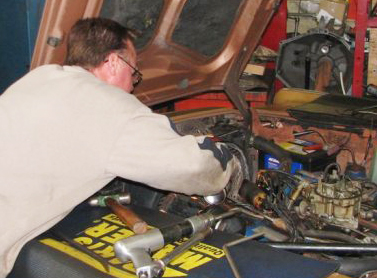 We have on staff ambitious & qualified staff to work diligently to restore your ride to a better appearance. It is a demanding task to perform a thorough vehicle detailing. We can be effective with our 2 stage carpet and fabric shampooing machine.
Waxing with the clay bar preparation can bring back an impressive shine to enhance the state of your vehicle's paint. Quotes are available upon seeing your vehicle. Size will impact the cost naturally.
Basic or mini details start at $ 35.00 and large vehicles can benefit from $ 230.00 and far beyond.